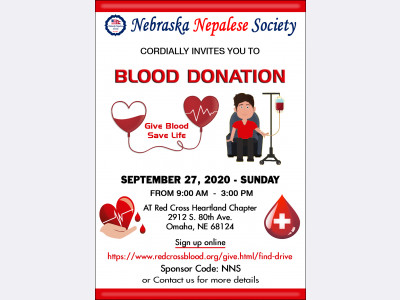 Give Blood Safe Life. Blood Donation: - Sep 27, 2020 Sunday Location: Red Cross Heartland Chapter, 2912 S 80th Ave., Omaha, NE 68124 Sign up online: https://www.redcrossblood.org/give.html/find-drive Sponsor Cod (...)
Details
at 09:00 am - 03:00 pm
Red Cross Heartland Chapter, 2912 S 80th Ave., Omaha, NE 68124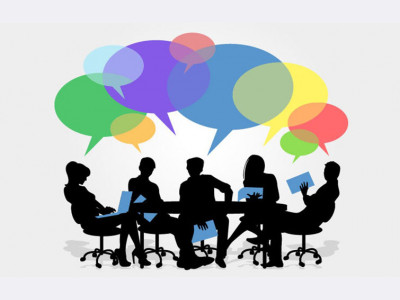 नेब्रास्का नेप्लीज सोसाइटी अमेरिकाको साधारण सभा तथा अधिवेसन आगामी January 11th, 2020 Saturday हुने भएकोले सम्पूर्ण पदाधिकारी, संचालक सदस्य, सल्लाहाकार, स्व्यमसेवक, पूर्वपधाधिकारी एवं इच्छुक नेब्रास्काबासी नेपाली दाजुभाइ तथा दिदिबहिनीहरुलाई गरिमामय उप (...)
Details
at 01:00 pm - 04:00 pm
Bellevue University (West Campus)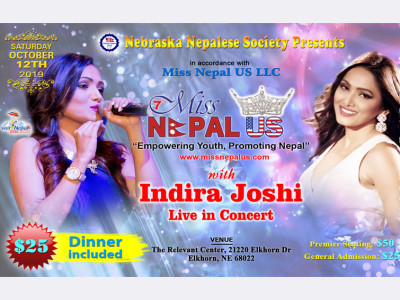 We thank you for your continuous support to NNS. This year NNS is presenting Miss Nepal US in Omaha, a beautiful city of Nebraska on Saturday, October 12th on the occasion of Dashai and Dipawali. To entertain our audience at most, we are inviting IND (...)
Details
at 05:00 pm - 11:00 pm
The Relevant Center (21220 Elkhorn Dr, Elkhorn, NE 68022, USA)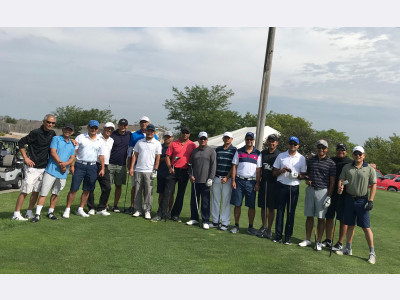 This year we had 17 golfers committed to play as scheduled and committed date. Thank you all golfers who attended our annual NNS GOLF TOURNAMENT 2019. Winner Announcement 1st place - Gyanendra Bhandari 2nd place - (...)
Details
at 11:00 am - 05:00 pm
Stone Creek Golf Course, 6220 N 160th Ave, Omaha, NE 68116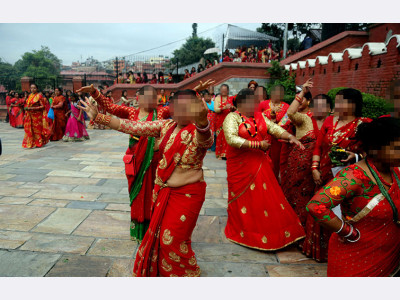 Teej Celeberation & Dahar Khane Event. All Nepalese Community Members and Families welcome!!
Details
at 04:00 pm - 10:00 pm
Hindu Temple ( 13010 Arbor St Omaha, Nebraska 68144)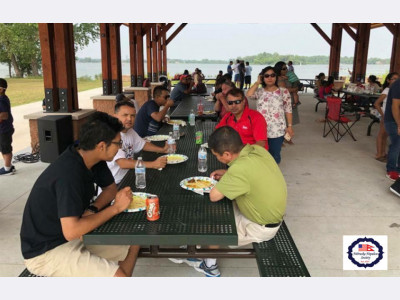 Join us on Saturday, July 27th from 10:00 am to 5:00 pm for the NNS Annual Picnic at Lake Manawa. Enjoy an afternoon of delicious Nepalese & Indian food, drink, music, and activities for all. NNS (नेब्रास्का नेप्लीज सोसाइटी)ले यस वर्षको A (...)
Details
at 10:00 am - 05:00 pm
Lake Manawa State Park Shelter # 7
The theater has only 200 seating space. Due to limited seating space, the cost of the movie and the theater we have to increase the ticket price to $15. Ticket will be available anytime by the end of this weekend. Theater Will not allow more than (...)
Details
at 07:00 pm - 10:00 pm
Westwood Cinema, 2809 S 125th Ave, #297 Omaha, NE 68144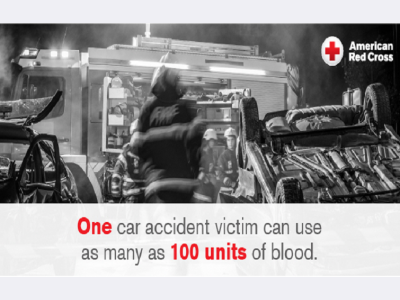 Event Date: May 19, 2019 Address: Little King 330 N 114th St Omaha, NE 68154 American Red Cross Bus For more information, visit redcrossblood.org and enter NNS to schedule an appointment. When you give blood, you give hope t (...)
Details
at 11:00 am - 05:00 pm
330 N 114th St, Omaha, NE 68154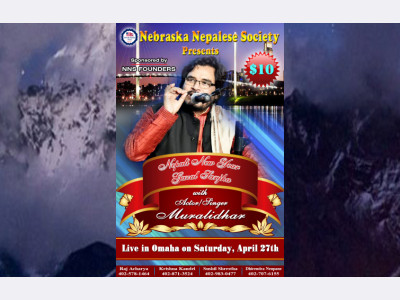 Limited seatings due to venue capacity, please buy your ticket ASAP. उडायो सपना सबै हुरीले सपना सबै हुरीले........ Chiso Chiso Sireto Ma........
Details
at 07:00 pm - 11:00 pm
1000 Galvin Road South, Bellevue, NE 68005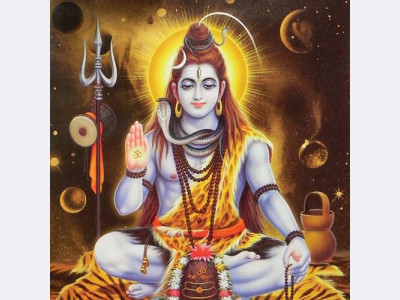 नेब्रास्का नेप्लीज सोसाइटीले यस वर्ष महाशिवरात्री पर्वको अवसरमा हिन्दु मन्दिरमा पुजा आराधाना सँगै भजन किर्तन कार्यक्रमको आयोजना गरेको हुँदा सम्पुर्ण इच्छुक महानुभावहरुलाई सो पवित्र कार्यमा सहभागी भई प्रसाद ग्रहण गरि पूण्य लाभ लिनु हुन हार्दिक अपिल गर (...)
Details
at 04:00 pm - 08:00 pm
Hindu Temple, 13010 Arbor St, Omaha, NE 68144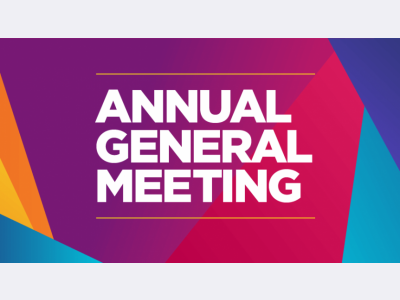 सूचना NNS को वार्षिक साधारण सभा February 2nd, 2019 मा हुन गैरहेकोले नेब्रास्काबासी नेपाली दाजुभाई तथा दिदीबहिनीहरुमा उपस्थितिको लागि अनुरोध गर्दछौँ ।
Details
at 02:00 pm - 04:00 pm
Bellevue University 1000 Galvin Rd. Bellevue NE. 68005
Dashain Tihar Suvakamana Saanjh with Ramkrishna Dhakal will be held on Truhlsen Campus Events Center (located on the first floor inside the Michael F, Sorrell Centerfor Health Science Education). Please bring your family and celeberate with us togeth (...)
Details
at 05:30 pm - 11:00 pm
Truhlsen Campus Events Center at UNMC